How to Care for Your Vehicle Wrap in San Diego's Climate
The longest and warmest days of the year are typically seen in San Diego's summer months. The amount of UV exposure increases substantially during this period. The worst enemy of your vehicle wrap is plenty of UV exposure. Your car will likely be vulnerable to environmental damage during these hot months.
Maintaining your vehicle regularly increases its market value and keeps it in perfect condition while driving. When it comes to keeping your vehicle wrap in pristine shape, no one does it better than SD Auto Style, a leading provider of partial and full vehicle wraps for a wide range of organizations. Keep reading this write up to learn how to maintain your car wrap. 
Several Ways to Protect Your Vehicle's Wrap
In the summer, it is critical to protect your vehicle wrap. When people ask us about keeping their vehicle or truck wrapped from the weather, they usually refer to the winter. 
But the summer months protection is equally important. Vehicle graphics are vulnerable to the sun's heat, ultraviolet radiation, and extreme temperatures conditions. 
That is why it is critical to understand what summer may do to your wrap and how to avoid damage. If you follow the following suggestions, your vehicle wrap will look as good as new for many years.
Keep vehicle clean

Wash regularly

Dry thoroughly

Avoid parking under direct sunlight

Get the damage fixed

Check the exterior daily

Don't go cheap

Color Is vital

Overlaminate
Keep it Clean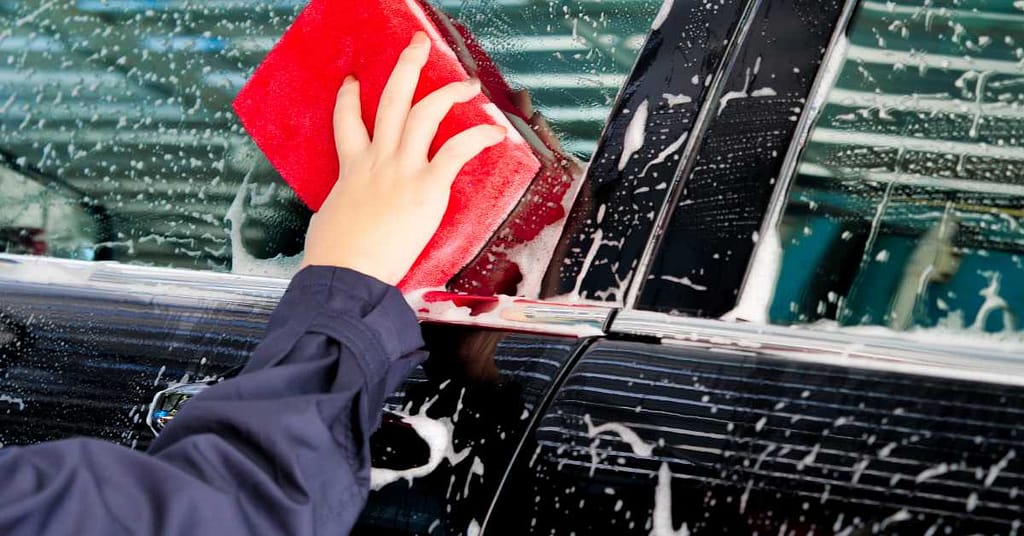 Regular cleaning is required to keep your car wrap looking good. To remove dirt and debris from the surface of the vinyl, use a gentle soap and water solution or a professional vinyl cleaner. Avoid using abrasive equipment or harsh chemicals that could damage the wrap material.
Wash Regularly
When the car appears dirty, wash it. Contaminants left on the wrap are more difficult to remove.

Use a gentle stream of water to remove as much grime as possible.

Use a gentle detergent and a clean, soft cloth to wash.

Please give it a good rinsing with fresh water. Remove water as soon as possible with a silicone squeegee and dry completely with a clean microfiber cloth to minimize water spots.
Dry Thoroughly
After washing, properly dry your car before storing or driving it again. This is especially crucial in San Diego where the water is harsh and humidity is high. Mineral deposits left by water droplets on the film or wrap damage its finish over time.
Avoid Parking Under Direct Sunlight
In warmer climates, keeping your car out of direct sun for long periods is best. Because of this, vinyl may eventually fracture or peel when it expands or contracts. Make use of covered parking structures or shaded spaces when possible.
Although complete protection from the sun is impossible, it should be avoided whenever feasible. Fading can occur after being exposed to sunlight for a long time. If you can't find a garage or carport, find someplace shady to park your vehicle.
Don't park where trees shade you. It could be a better idea even if trees shade the place. If you park under a tree, tree sap, bird droppings, and debris like twigs might get stuck to your vinyl wrap.
Get the Damage Fixed
While car wraps are durable, they can still get damaged from exposure to weather conditions or accidents on the road. Ignoring these damages can lead to more significant problems later on, such as peeling or fading of the wrap material. Whether it is a scratch from a stray branch or a dent from another vehicle in the parking lot, any damage can compromise the integrity of your car wrap and potentially cause further damage over time. Repairing damage will keep your car wrap's overall appearance and effectiveness in good condition.
Check the Surface Daily
Avoid using automatic car washes as they use harsh chemicals and brushes that can damage the vinyl material of the wrap. Instead, handwashing is best for cleaning and maintaining the quality of the wrap. Instead, use a soft cloth or sponge with spite soap and water.
Don't Go Cheap
Make sure to protect your vehicle wrap throughout the heat. Cheaper materials fade faster, rip easier, and bubble more often than expensive materials. The good product lasts longer and is more resistant to the sun and heat. When a price appears too good to be true, it most likely is. Using low-cost materials or untrained installers in the near term will not save you money in the long run. Do it correctly the first time.
The color matters
Some colors, like red, soak up more heat and UV light. If you live in a tropical summer region, avoid wrapping the horizontal portions of your vehicle, such as the roof and hood, with heat-absorbing colors; as these colors, whether paint or vinyl, absorb heat, they can begin to fade.
Overlaminate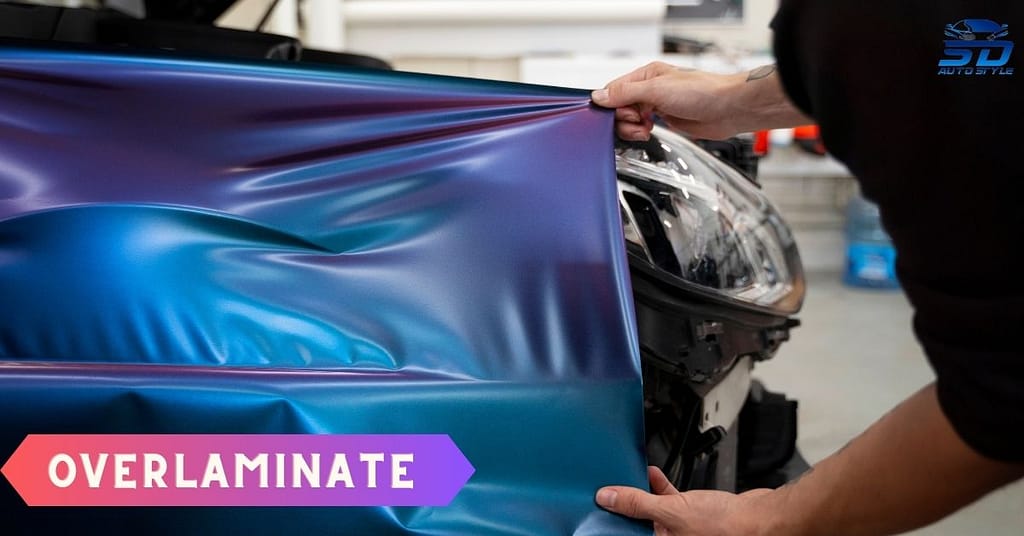 Overlaminate is a flexible translucent film that is usually around 1.2 mils thick and is used to cover and protect adhesive vinyl graphics. Vinyl overlaminates are specifically intended to protect against UV, weathering, and abrasion. 
Conclusion
If you want to protect your vehicle paint or vehicle wrap in San Diego's scorching summer. Prioritizing the above instructions or maintenance steps will ensure your vehicle wrap remains pristine and vibrant for years to come. To learn more about our car wrap services,  get in touch with SD Auto Style.
"SD Auto Style is a company that offers Auto Styling Services for your car. These services can improve the look and performance of your vehicle by changing the color, protecting the paint, and reducing the heat and Glare"