Vehicle Wraps: A Unique Way to Personalize Your Car in San Diego
If you're searching for a unique and distinctive way to customise your vehicle in San Diego, high quality vehicle wraps from SD Auto Style are the best option. With the rise of custom car culture and personalization trends, car wrapping began to gain traction among car enthusiasts and individuals looking to give their vehicles a unique look.
Vehicle wraps allow you to personalise the appearance of your vehicle while saving money. Whether you want a matte solid colour or a glossy specified pattern. Check out this blog if you are wondering how you personalise your vehicle.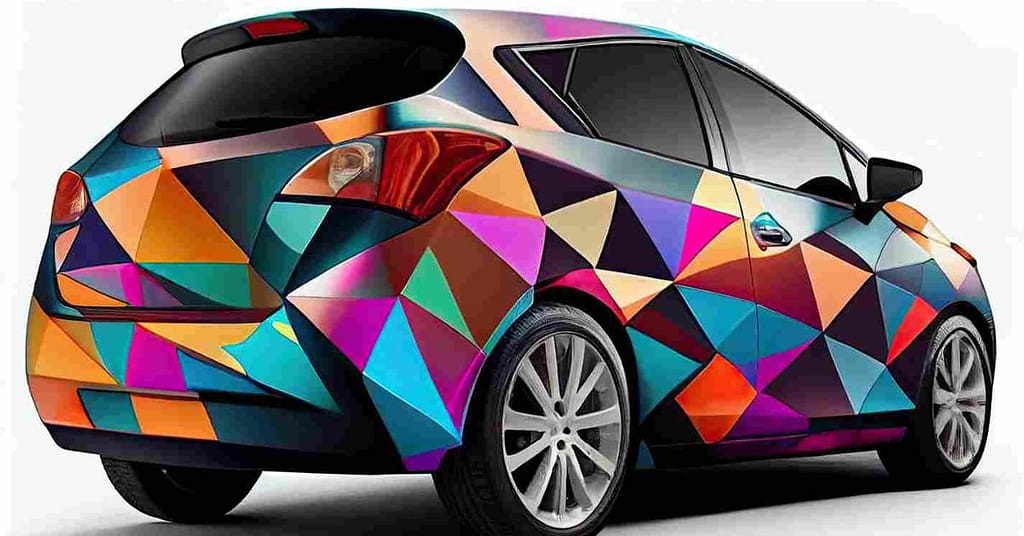 What is Vehicle/Car Wrapping?
Vehicle wrap means to cover your car with vinyl film. It can be partially covered or a full-wrap vehicle. Car or vehicle wraps are designed to assist people in changing the look of their vehicle within budget.
They are graphic designs and logos printed digitally in inappropriate materials such as vinyl film to fit in edges and curves. The vehicle will look brand new with the finish you want, matte or gloss.
Types of Frequently Used Car/Vehicle Wraps
Vehicle wraps can be categorised into different types and each come with its own benefits. Some common types of car wraps are listed below
Glossy Wrap

Matte Wrap

Satin Wrap

Full Wraps

Partial Wraps

Commercial Wraps

Vinyl Colour Change Wraps

Speciality Wraps

Protective wraps
Glossy Wrap
A glossy car wrap is designed to resemble classic and original car paint. The finish of glossy car wrap is extremely smoother. Glossy wraps are available in various colours and can even include metallic flakes for a touch of sparkle. Choosing a glossy wrap will help you to give your vehicle a sleek and stylish look.
Matte Wrap
In contrast to the glossy wrap, a matte car wrap offers a non-reflective and flat finish. It is the complete opposite of a glossy car wrap and offers a matte finish to your car. Unlike glossy wraps, lights do not reflect on the surface of a matte wrap, giving it a unique and distinctive look. Matte wraps come in a variety of designs and textures, allowing you to create a really unique look for your vehicle. Many people prefer matte wraps for their vehicles due to their elegant and uncommon appeal.
Satin Wrap
Satin car wraps strike a balance between glossiness and matte finish. While it offers a higher gloss level than matte wraps, it still does not provide a full reflection. Satin wraps have a subtle sheen that gives your car a professional and polished appearance. These wraps are often favoured for mobile advertising due to their sleek and eye-catching design.
Full Wraps
Full wraps cover the entire surface of the vehicle, including the windows. In most cases, this is done using a solid colour. Some people will even use a full wrap that is the same colour as the car underneath. Full wraps are less expensive than a full paint job. This is also called a colour change wrap. Full wraps are perfect for those who want to make a big transformation or businesses who want to make a big statement with their logo.
Partial Wraps
Partial wraps cover a specific portion of the vehicle, typically focusing on the sides, rear, or hood. They still have a strong visual impact while being a more affordable option than full wraps. Partial wraps are popular among those who want to highlight a particular design element or incorporate a targeted message.
Commercial Wraps
The main uses of commercial wraps are branding and advertising. For efficient mobile marketing, they include company logos, contact details, and marketing messaging. On delivery trucks, service vehicles, and company automobiles, you often see commercial wraps.
Vinyl Colour Change Wraps
This kind of vehicle wrapping is intended to entirely alter the colour of your car. You can save money compared to repainting while still having the freedom to try with new colour palettes and surface treatments. There are many different colours of vinyl colour change wraps available, including glossy, matte, metallic, and even textured alternatives.
Speciality wraps
These could be textured wraps that resemble materials like carbon fibre or brushed metal, chrome wraps for a reflective, mirror-like appearance, or colour-shifting wraps that change colour based on the angle of view. Speciality wraps are designed to highlight your car and raw attention.
Protective wraps
They're important to protect the paint of your vehicle against dings, chipping, or other harm. Protective wraps are transparent vinyl films that serve as a barrier against normal wear and tear. They are also known as PPF (paint protection films) or clear wraps. High-impact places like the front bumper, hood, fenders, and side mirrors are frequently where they are used.
Wonder Why use Vehicle Wraps?
When you buy a vehicle from the showroom, it mostly comes with limited colour options. And none of the options attract you, and you're stuck picking a colour you don't love. 
When you want to change your vehicle's exterior, you can wrap or paint it. Both let you change the exterior of your car,but there are some important differences between them.
Custom vehicle wraps allow you to stand out from the crowd and make a statement. Vehicle wraps offer a variety of design options, colours, and finishes in contrast compared to traditional paint jobs. 
Pros of Vehicle Wraps
Vehicle Wrapping has many pros over painting it, including being cheaper, being of superior quality, providing more protection, and offering more design flexibility. Whether car owners and fleet managers want to save money or create a distinctive look, vehicle wraps are a great solution because of their advantages. Some benefits of vehicle wraps  are listed below.
Stand Out on the Road
In a dynamic city of San Diego, standing out on the road can be a challenge. However, with a professionally designed vehicle wrap, you can effortlessly command attention wherever you go. A well-executed vehicle wrap ensures that you will be noticed and remembered.
Custom Vehicle Wraps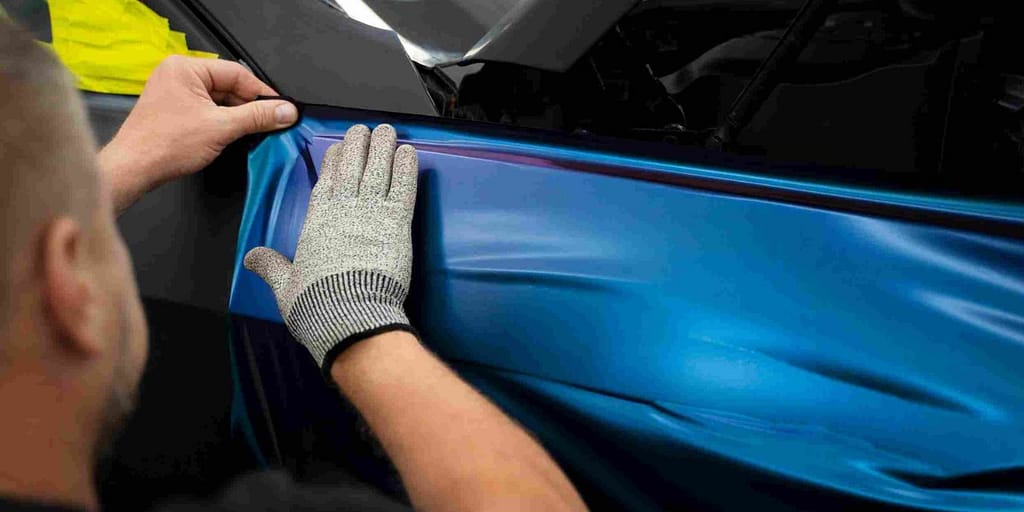 You may show your personality and build a one-of-a-kind car with nearly endless customization choices. Whether you want to showcase your favourite sports team, display your company logo, or create an eye-catching graphic, car wraps can bring your vision to life. Unleash your creativity by collaborating with the specialist to create a custom wrap showcasing your personality or brand identity.
Go Big or Stay Subtle
Whether you prefer a head-turning design or a more subtle approach, vehicle wraps cater to all tastes. You can opt for a full wrap, covering the entire surface of your car, or choose a partial wrap that focuses on specific areas. Because of this versatility, you can express yourself or add a unique touch without changing the outside colour of your car.
Add Style & Protection
Apart from the aesthetic appeal, vehicle wraps provide an additional layer of protection for your car's original paintwork. Vehicle wraps are made from vinyl. They protect against scratches, sun rays, and other toxic  environmental elements. 
Unique Design
Your automobile can serve as a blank canvas for your imagination when you get a personalised car wrap. You can choose from various colours or styles to make an entirely unique appearance. Whether you want a bold and vibrant design or a sleek and sophisticated appearance, a custom car wrap can turn your vision into reality.
Personal Branding
Vehicle wraps are best for personal branding. You can use your car as a moving billboard if you operate a business in San Diego. Custom car wraps with your company logo, contact information, and brand message can effectively promote your business wherever you go. It's like having a moving billboard that reaches more people than regular ads do without additional costs.
SD Auto Style's Vehicle wrap installation process in San Diego
To ensure a successful modification of the car's exterior, SD Auto Style's vehicle wrap installation process in San Diego follows a systematic manner. It begins with thorough surface preparation, where the car's surface is cleaned meticulously to remove any dirt or debris. 
The vinyl wrap is then applied by SD Auto Style's skilled installers who meticulously line the design with the car's characteristics and shapes. To achieve a tight fit and reduce the presence of bubbles or wrinkles, we apply heat and pressure. 
After the wrap is applied, the SD Auto Style's installers perform post-installation finishing touches, trimming excess vinyl and ensuring all edges are securely sealed. A seamless and aesthetically pleasing outcome that will draw attention on San Diego's roads is ensured by this attention to detail and experience throughout the installation process.
The Importance of Professional Vehicle/Car Wrapping Installation
Regarding vehicle wrap installation, SD Auto Style's professional expertise is crucial. DIY installation is appealing but rarely turns out well and might even damage your car's paint job. Vehicle wraps may completely change the look of your automobile, and professional installers have the know-how, equipment, and experience to do the job right.
Last Words
So, are you ready to transform your vehicle into a distinctive appearance in a dynamic city (San Diego)? Vehicle wraps are an incredibly effective marketing strategy or personal branding that gets attention. No worries regarding the installation process. SD Auto Style's skilled installers meticulously line the design with the car's characteristics and shapes. To achieve a tight fit and reduce the presence of bubbles or wrinkles, we apply heat and pressure. For more information get in touch with us.
"SD Auto Style is a company that offers Auto Styling Services for your car. These services can improve the look and performance of your vehicle by changing the color, protecting the paint, and reducing the heat and Glare"